Materials/Components

We have built a close relationship with big domestic material suppliers, so that to ensure the quality of our buying material.

Technical Support

Our QC team consists of experienced engineers and technicians. They supervise every production process, examine and inspect during the production, and record the results and information to check and review.

Quality Assurance

We introduced advanced production and testing equipment from Japan, South Korean and Switzerland.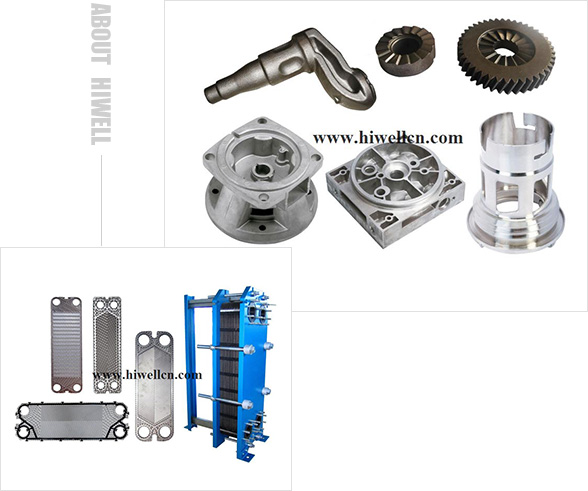 Qingdao Hiwell Machinery Co., Ltd guarantees the excellent service. We would like to listen to customers' needs and dedicate to offering good products and prices all the time. To build a good relationship with our customers and make them true partners, we work together for excellence.
Qingdao Hiwell Machinery has been in business since 1994 for over 20 years, accumulating sales revenue of $36 million annually. We mainly supply machinery parts, rigging hardware, and heat exchangers.Qingdao Hiwell Machinery used to be affiliated to Shandong Machinery Import & Export Group Corporation, which was established in 1958. Since 1994 as an independent branch began to do machinery parts, from 1998 involved to heat exchangers and accessories, accumulating sales revenue of $36 million annually......


experience

Annual sales

Plant area

employees